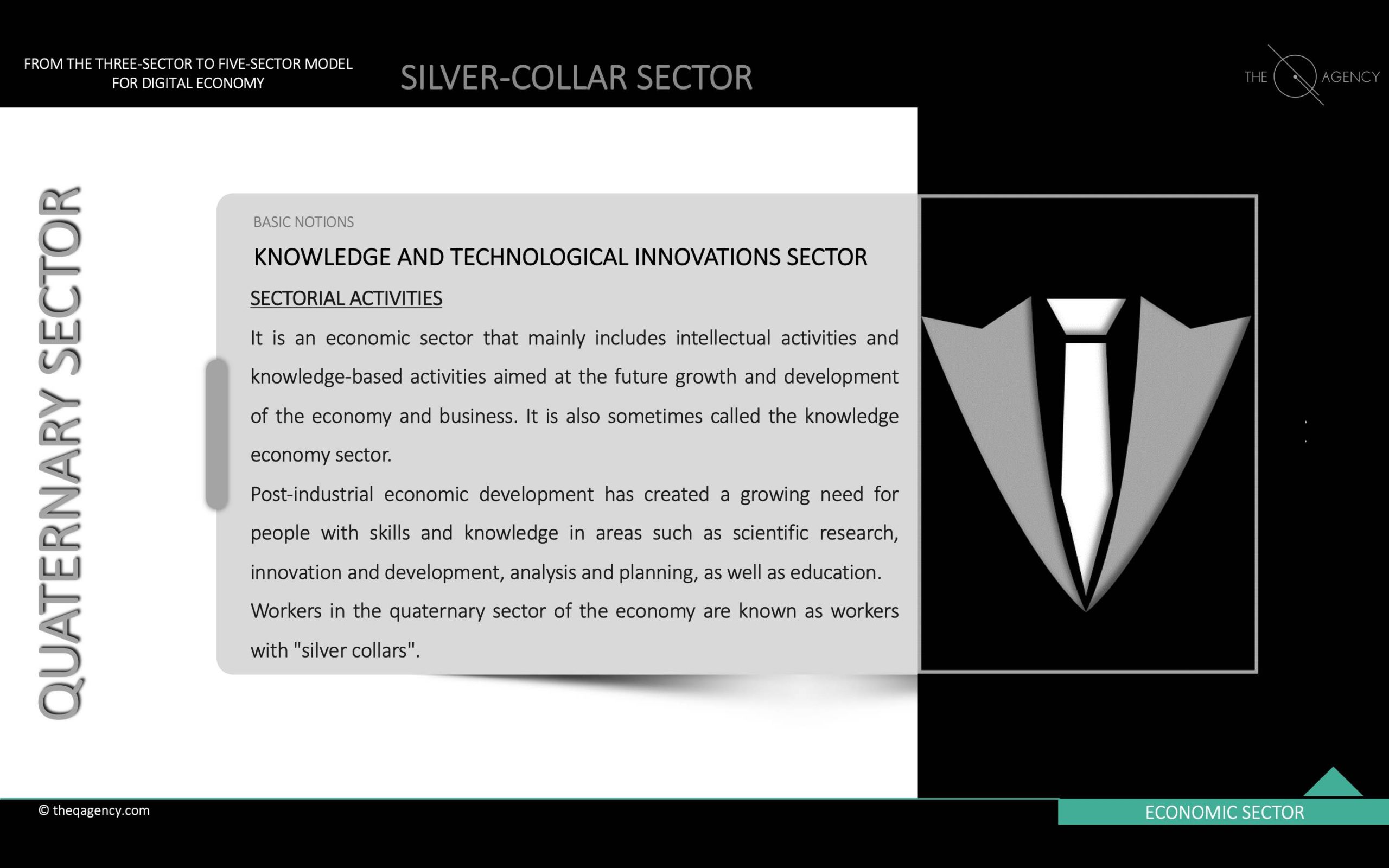 get a quote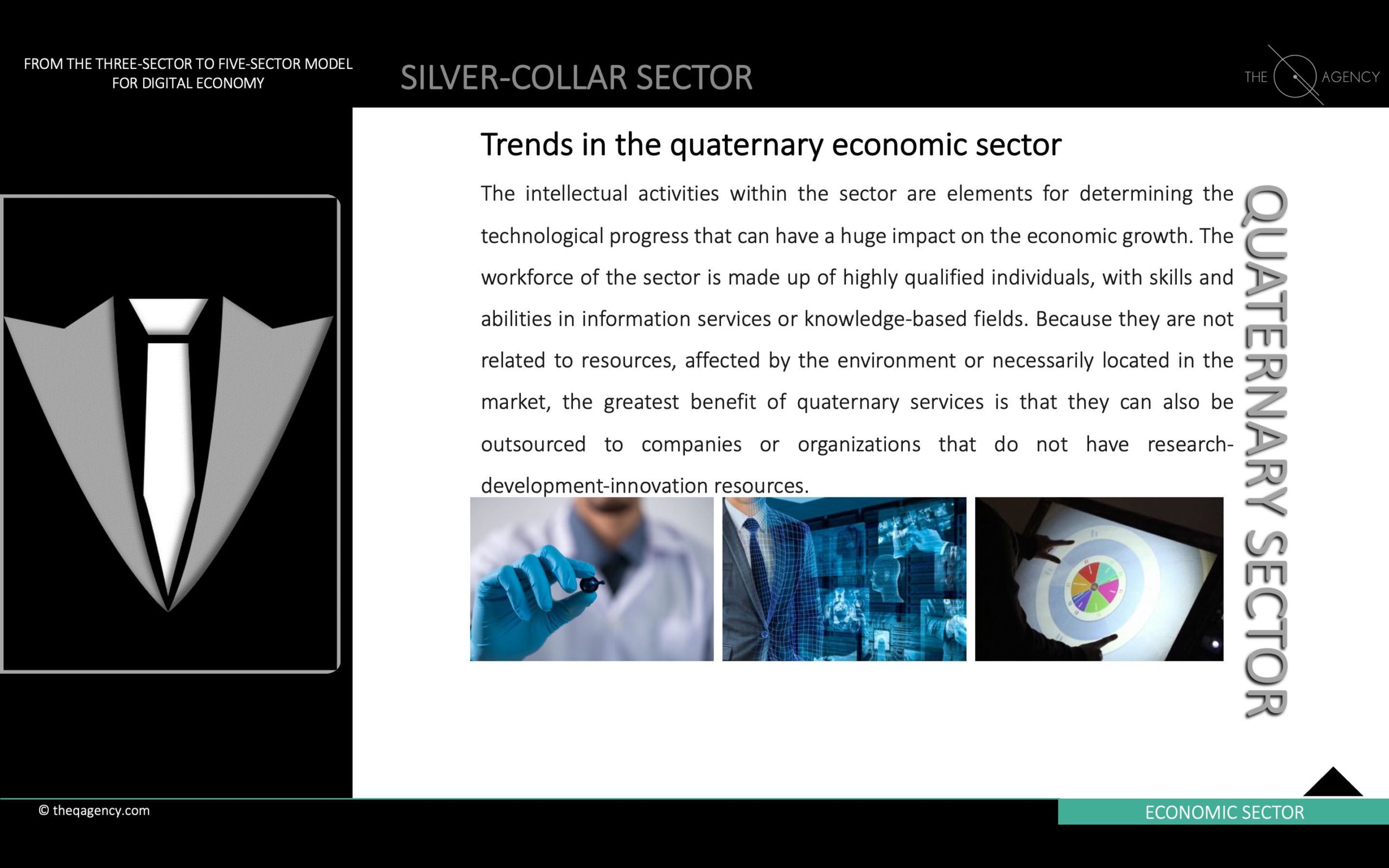 learn more
The Quaternary Sector of Global Economy
The sectors of the economy developed statically, in a geographically limited perspective until the beginning of the 1950s, when the society advanced to the third industrial revolution – Industry 3.0. Since the early 1960s, the three-model economic sectors have been criticised as too limited. Therefore, in 1961, Jean Gottmann proposed for the first time the division of the tertiary sector by subdividing it into tertiary and quaternary sectors.
In 1961, Gottmann described the "quaternary occupations" as those providing services that require research, such as "analysis, judgment, briefly, brain and responsibility" and "what might be called the quaternary forms of economic activity; managerial and artistic functions, government, education, research and brokerage of all kinds of goods, services and securities" (Gottmann, 1961). In 1969, Deane suggested adding a new sector of the economy, the Quinary sector (Kellerman, 1985).
As a result, the late 1960s brought together a new discussion in the field: the "Q-Sectors" of the economy.
Information Activities
In 1977, Abler, Adams and Gould expanded the scope of the Quaternary sector to "information activities". Abler and Adams (1977) pointed out that information production and service activities should be regarded as quaternary rather than secondary or tertiary sector.
The Quaternary Industries are
R&D – Research & Development
IT&C – Information Technology & Communications
Expertise
Entertainment